LCR HONDA CASTROL TEST BROUGHT TO EARLY END FOR MÁRQUEZ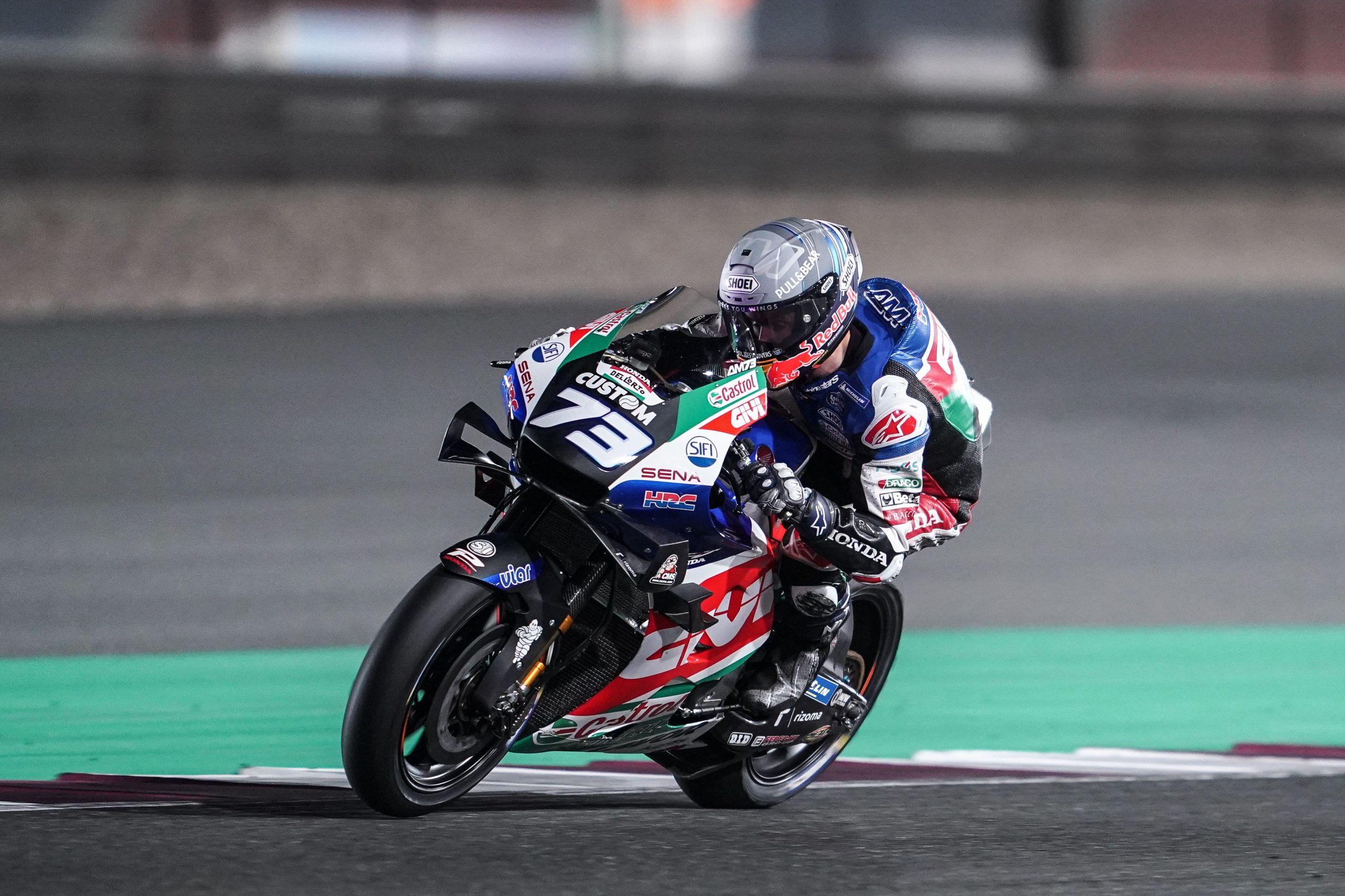 The final test session before the start of the 2021 MotoGP World Championship came to an early close for the LCR Honda CASTROL Team, following a high-side for Álex Márquez in Qatar. Thursday was the fourth of five days of official tests at the Losail track in Qatar, so whilst the mishap was not part of the pre-season programme, both team and rider were satisfied that enough information had already been gathered to not warrant taking any further risks.
Márquez had spent the first couple of days working closely with HRC testing new parts for their 2021 RC213V, before focusing on choosing his ideal race package on Wednesday. After some further set-up work this afternoon, Márquez then was intent on improving his one-lap 'qualifying' pace – a vital component of a successful MotoGP campaign. Whilst pushing hard to get the best out of his factory Honda, the Catalan went down on the exit of turn 9, injuring his foot in the process.
The LCR Honda CASTROL Team and Márquez decided together it was best to end the test there and then, rather than cause any further damage to the foot. The double world champion will consult the doctor to see if he can continue testing on Friday, but either way will hope to recover well over the next two weeks, ahead of the first round of the series, the Qatar Grand Prix, which begins the weekend of 26th March.